On my research trips for the Right Livelihood Award, I encounter some terrible aspects of life on our planet today. But I also meet the people working to solve these problems. I have seen the devastating aftermath of oil production on the lands of the Ogoni in Nigeria. But I have also seen how a poetry festival in the streets of Medellín in Colombia, a city formerly known for its terror and violence, can bring about the best in people.
To see this, to experience the positive results of people's commitment, gives me hope that a better world is indeed possible.

Ole von Uexkull, Executive Director, Right Livelihood Award Foundation

Selection Process
The Foundation receives proposals from all around the world. Our completely open nomination process allows projects from Global South countries and grassroots activists have the same chance of being nominated as, for example, a scholar or organisation from the Global North. Through this open process, the Foundation gets a sense of what people around the world perceive as the most urgent problems – and who develops ways to solve them.
Each year, we tend to process upwards of 100 nominations for the Right Livelihood Award. After careful research by the Foundation's research team, reports on the current nominations are submitted to the Foundation's board and international Jury. The Jury meets annually in September to select the year's Recipients. The year's Laureates are then announced at a press conference in Stockholm, Sweden.
How to Nominate a Candidate for the Award?
Anyone – except Right Livelihood Award jury and staff members – can nominate anyone (individuals or organisations), except themselves, close relatives or their own organisations to be considered for a Right Livelihood Award. The Right Livelihood Foundation reserves the right to refuse clearly unsuitable proposals. Normally, the Foundation makes three Cash awards and one Honorary Award each year. The cash awards are intended for work in progress or the extension of existing activities; they are never given for personal use.
Nominations, preferably written in English, are to be submitted through our digital nomination form. Online nomination forms are also available for submission in Spanish and French. Once the nominator has submitted their section through the online form, our research team will then directly contact the nominated candidate in order to acquire further points of information from them personally.
The deadline for submission of nominations to be valid for the next Award is 4th March. Any proposals received after this date will normally be held for consideration in the following year.
Each individual nominator is only permitted to submit one nomination per year.
Click the button below to access the online nomination form: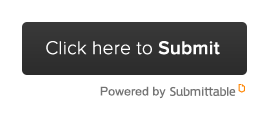 Contact details
Adam McBeth
Email: adam [@] rightlivelihood.org
PGP Public Key: A6AB4AEE
Phone: +41 (0)22 5550943